This is serious stuff, folks.  I am calling you all to take this challenge.
It was given to me and I could not come up with anything…
are you ready?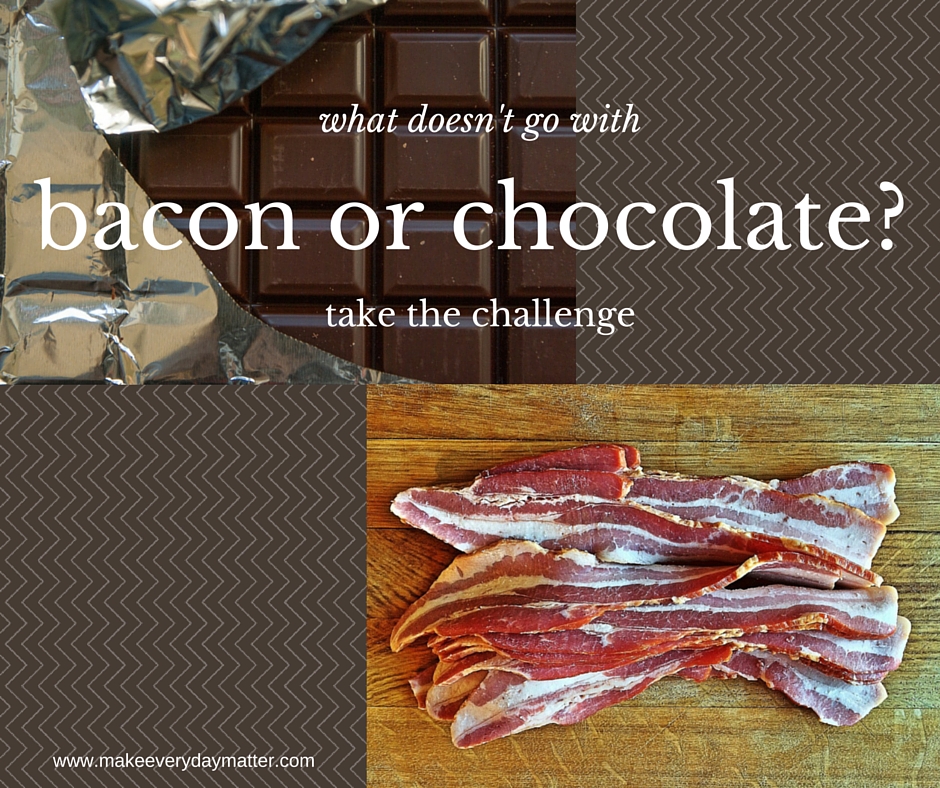 Name ONE THING that will not go with either BACON OR CHOCOLATE.
Now, let's not get all stupido here… no one wants to hear the word "poop" or "boogers" or anything that is just outright nasty that no one in their right mind would try… however if you are crazy enough to try something like that to see if either of those ingredients make it more palatable, suit yourself, but please don't share your findings here.
Comment below with any food that would NOT go with BACON OR CHOCOLATE. 
Yes, you can choose either milk, dark or white chocolate…let's not get too technical here!
Now, if you personally don't like bacon OR chocolate then this challenge isn't right for you because you can make a list a mile long so be a good sport and walk away.
ready…set…go…comment below… 
Don't forget to click the share buttons to see what your friends and family think too!