We all know the story… change of seasons…sniffles coming on… passing things around from one family member to another…. NOT.FUN.
Thankfully there is natural relief for Sinus and Respiratory discomfort.   Follow this simple recipe below…you'll wish you did it sooner!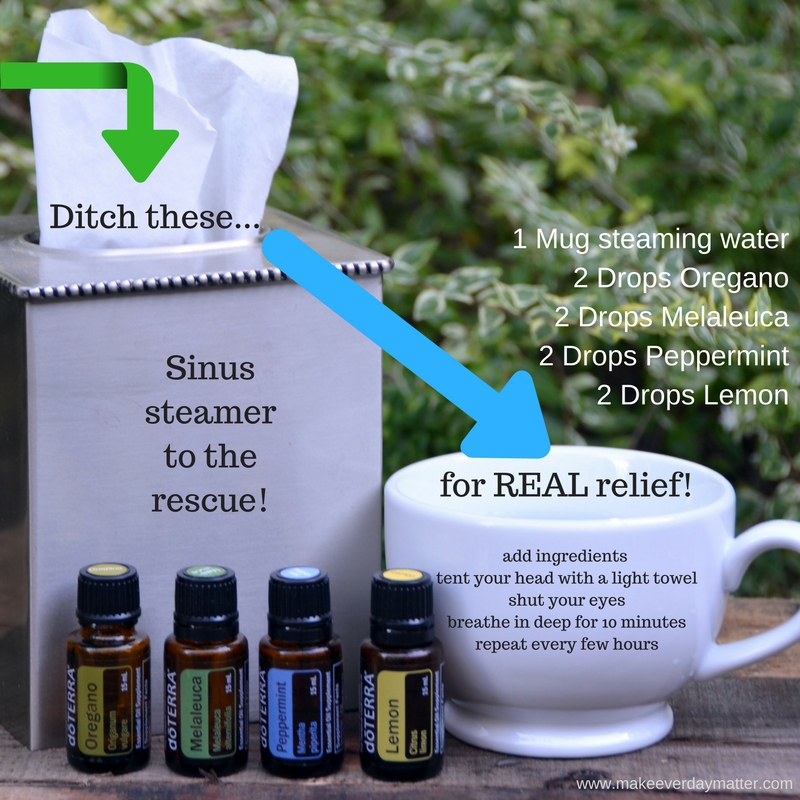 For children under 12 I'd suggest doing only 1 drop of each oil and let the water cool down just a bit.  Swimming goggles are awesome too since it's important to keep your eyes shut…you know how kids are!!!
For information on how to purchase these doTERRA Certified Pure Therapeutic Grade Essential Oils click here,  send me a message through the"Get in Touch" page or visit my doTERRA website 
"These statements have not been evaluated by the Food and Drug Administration. These products are not intended to treat, diagnose, cure, or prevent any disease."